Mini Pita Pizzas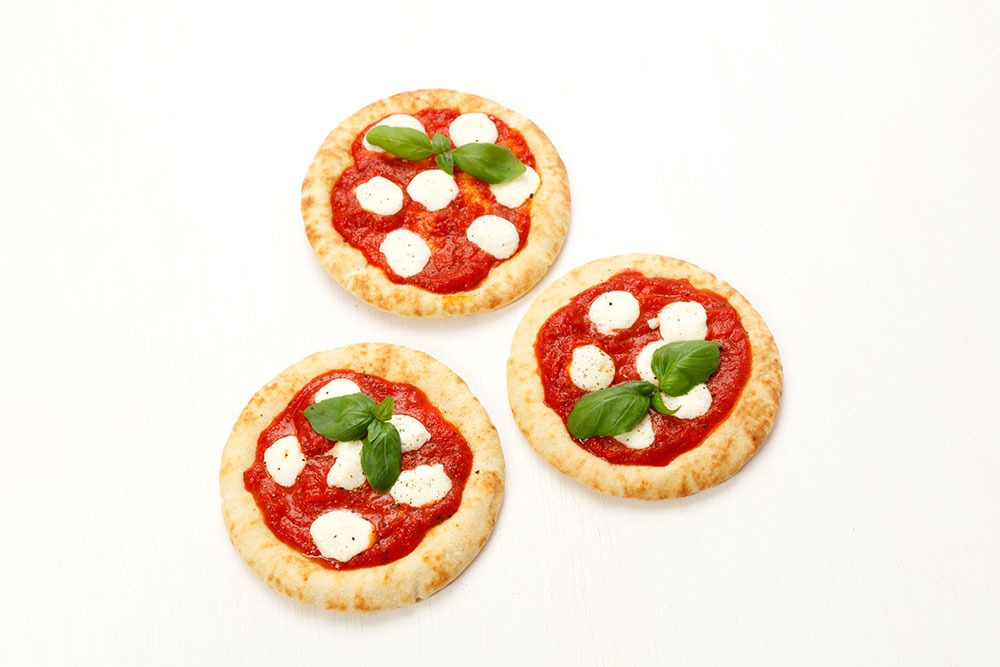 Ingredients
4 Joseph's Mini Flax, Oat Bran & Whole Wheat Pita
1 tablespoon olive oil
1 teaspoon balsamic vinegar
1 clove garlic, minced
1 teaspoon Italian seasoning
1 can prepared tomato sauce, or about 15 ounces homemade
1 cup mozzarella cheese, shredded or cut into mini rounds
1 pint cherry tomatoes, sliced
Fresh shredded basil to taste
Directions
Preheat the oven to 425 degrees F.
In a bowl, mix the olive oil, vinegar, garlic, and Italian seasoning.
On a lined baking sheet, arrange the pitas.
Brush both sides of each pita with the oil mixture.
Spread sauce over each pita, to taste.
Top the pitas with cheese and sliced tomatoes.
Bake for 10 minutes, or until cheese is melted.
Top with shredded basil, and serve.
Share your own
creations with #JOSEPHSPITABREAD
Fresh
.

•


Authentic

.

•


Healthy

.