Fried Egg Avocado Toast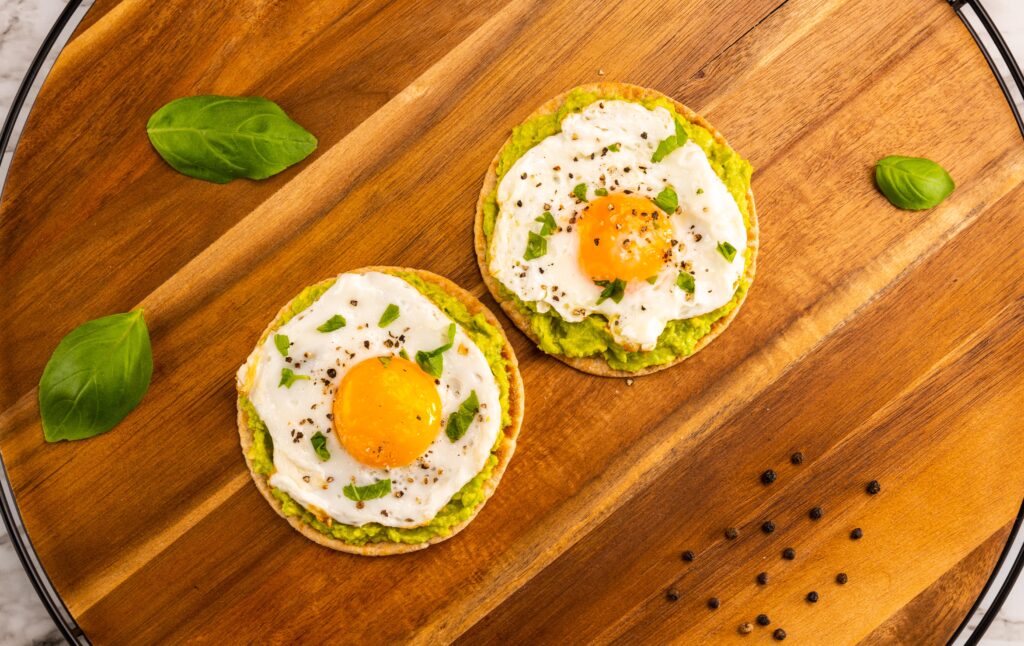 Ingredients
2 eggs
2 Joseph's Mini Flax Pitas
1 avocado, mashed
1 teaspoon garlic powder
Dash of salt
Dash of pepper
Dash of chopped basil
Directions
Heat a sauté pan over medium. Lightly fry the eggs, sunny side up.
Toast the mini pitas in a toaster oven until light brown.
Mix the avocado with the garlic powder. Spread the mixture evenly over the pitas.
Place one egg on each pita. Sprinkle with salt, pepper and basil, and serve.
Share your own
creations with #JOSEPHSPITABREAD
Fresh
.

•


Authentic

.

•


Healthy

.