Curried Chickpea Pitas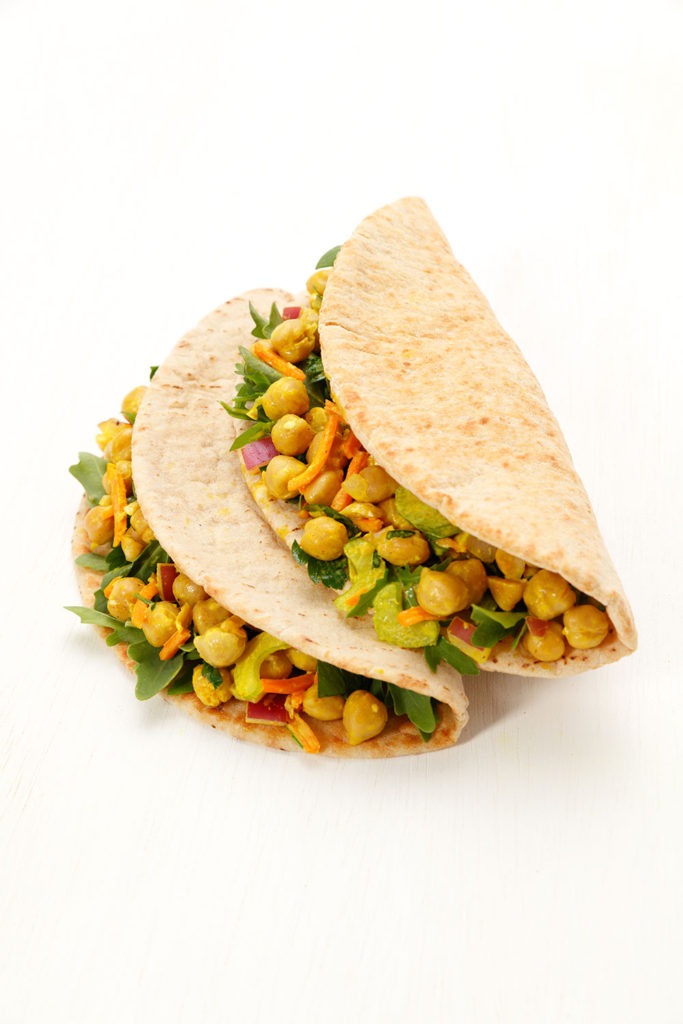 Ingredients
4 Joseph's Flax, Oat Bran & Whole Wheat Pitas
½ cup mayonnaise
1 tablespoon red wine vinegar
1 teaspoon curry powder
½ teaspoon ground turmeric
Sea salt and pepper to taste
Two (15 oz.) cans chickpeas, drained and rinsed
1 celery stick, sliced
2 tablespoons finely chopped shallots
2 teaspoons chopped parsley
1 cup shredded lettuce
Handful of carrot sticks
Directions
Stir together the mayonnaise, vinegar, curry powder, and turmeric. Add salt and pepper to taste, and mix well.
Add the chickpeas, celery, shallots, and parsley, and mix to combine.
Line the four pitas with lettuce and fill with the chickpea salad. Top with carrots, and serve.
Share your own
creations with #JOSEPHSPITABREAD
Fresh
.

•


Authentic

.

•


Healthy

.