Loaded Lavash nachos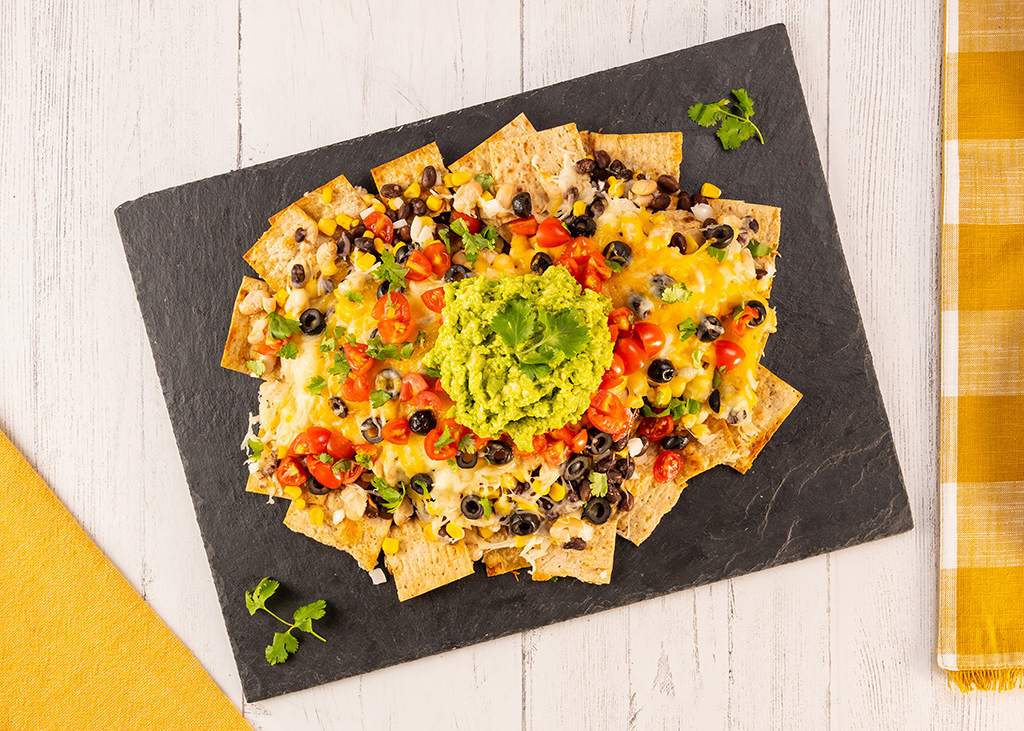 Prep + Cook time
20 minutes
Ingredients
3 Joseph's Lavash flatbread (Flax or Multigrain)
Salt, to taste
Olive oil or cooking spray
1/4 cup black olives
1/2 cup shredded cheese
1/4 cup black beans
1/2 cup diced tomatoes
1 cup guacamole
1/2 cup corn
1/4 cup chopped yellow onion
Cilantro for garnish
Directions
Pre heat the oven to 350°F.
Using a pizza cutter, cut each lavash into half lengthwise and then across six times to make strips.
Arrange the lavash strips on to a baking sheet. Spray with cooking spray and sprinkle salt as desired.
Bake until golden brown about 10 minutes.
Prepare the toppings; dice tomatoes, olives and onion.
Sprinkle cheese on top of lavash chips and bake until cheese is melted.
Pile on the toppings as desired: tomatoes, olives, black beans, corn, onion, top with guacamole and use cilantro as garnish.
Share your own
creations with #JOSEPHSPITABREAD
Fresh
.

•


Authentic

.

•


Healthy

.