Grilled Vegetable Pesto wrap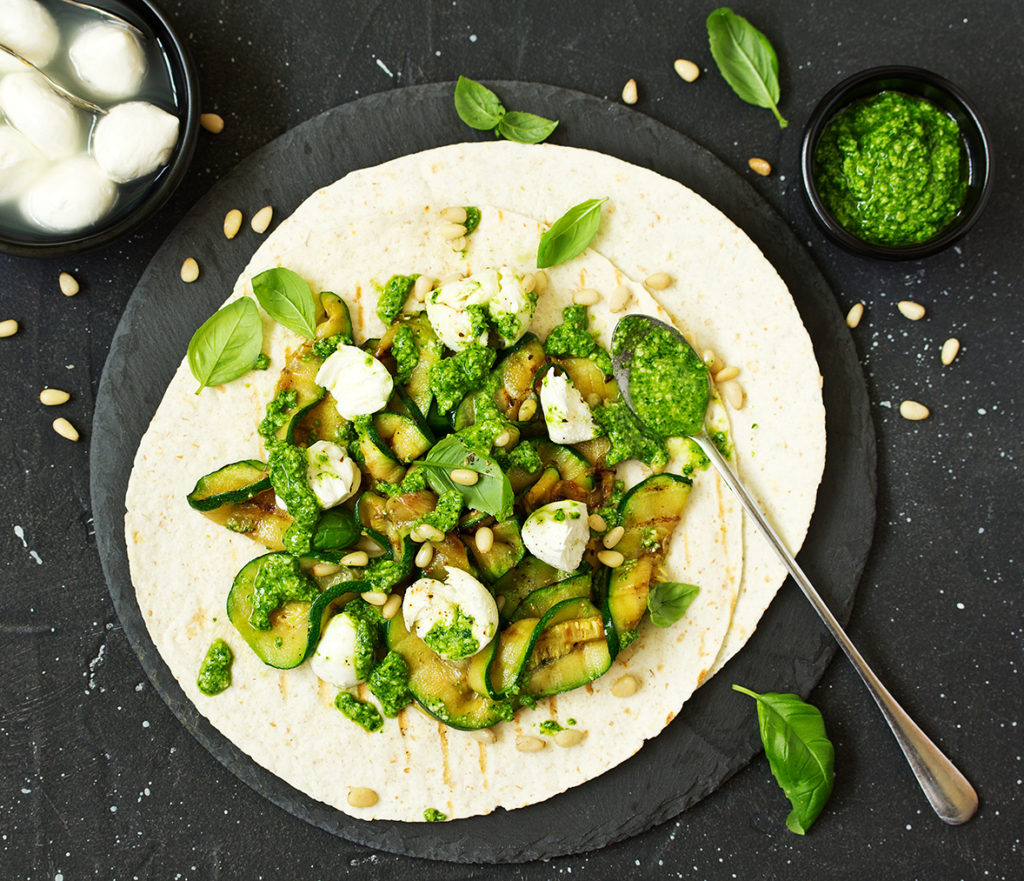 Ingredients
2 pieces Joseph's Wraps
2 zucchinis, sliced
2 tablespoons olive oil
1/2 cup mozzarella
fresh basil to taste
4 teaspoons basil pesto
pine nuts
Directions
Preheat the oven to 400 degrees F.
In a bowl, mix the zucchini and olive oil. Arrange on lined baking sheet or grill and roast for 20 minutes.
Remove the pan from the oven and allow the zucchini to cool.
Spread the pesto across the inside of each wrap.
Fill each pita with grilled vegetables, mozzarella, pine nuts and basil. Serve.
Share your own
creations with #JOSEPHSPITABREAD
Fresh
.

•


Authentic

.

•


Healthy

.