Greek Pitas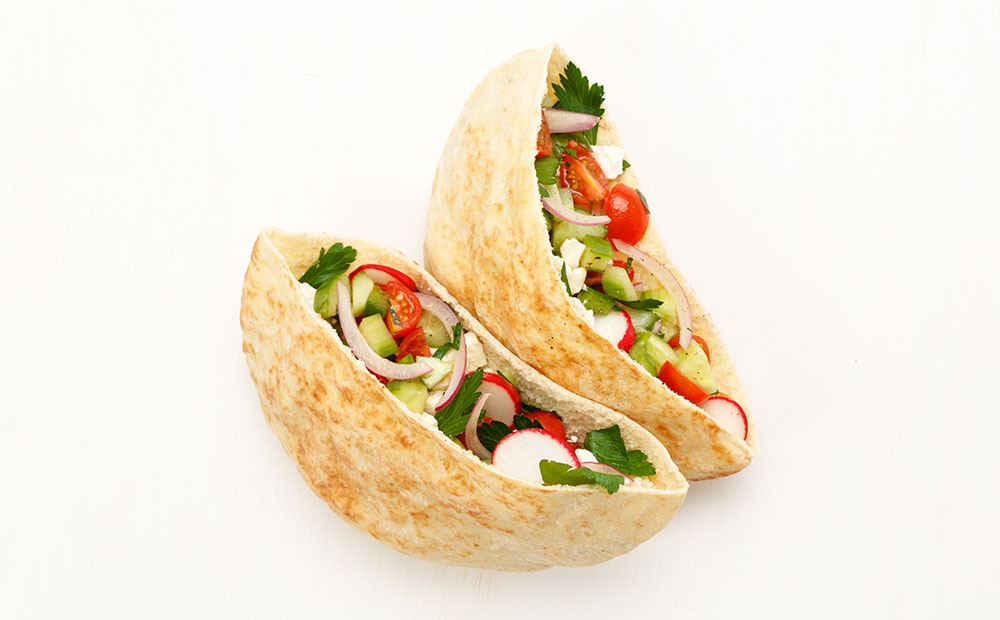 Ingredients
2 Joseph's Traditional Pitas, cut in half
3 tablespoon extra-virgin olive oil
1 tablespoon red wine vinegar
Salt and pepper to taste
1 ¼ cups chopped cherry tomatoes
1 cup diced cucumber
2/3 cup chopped red onion
½ cup sliced radishes
½ cup chopped Italian parsley
1 cup crumbled feta cheese
Directions
In a bowl, whisk together the olive oil and red wine vinegar. Season with salt and pepper to taste.
Add the tomatoes, cucumber, onion, radishes, and parsley, and mix.
Stir in the feta cheese.
Fill the pita halves with the salad, and serve.
Share your own
creations with #JOSEPHSPITABREAD
Fresh
.

•


Authentic

.

•


Healthy

.