Beet Hummus Pita Wrap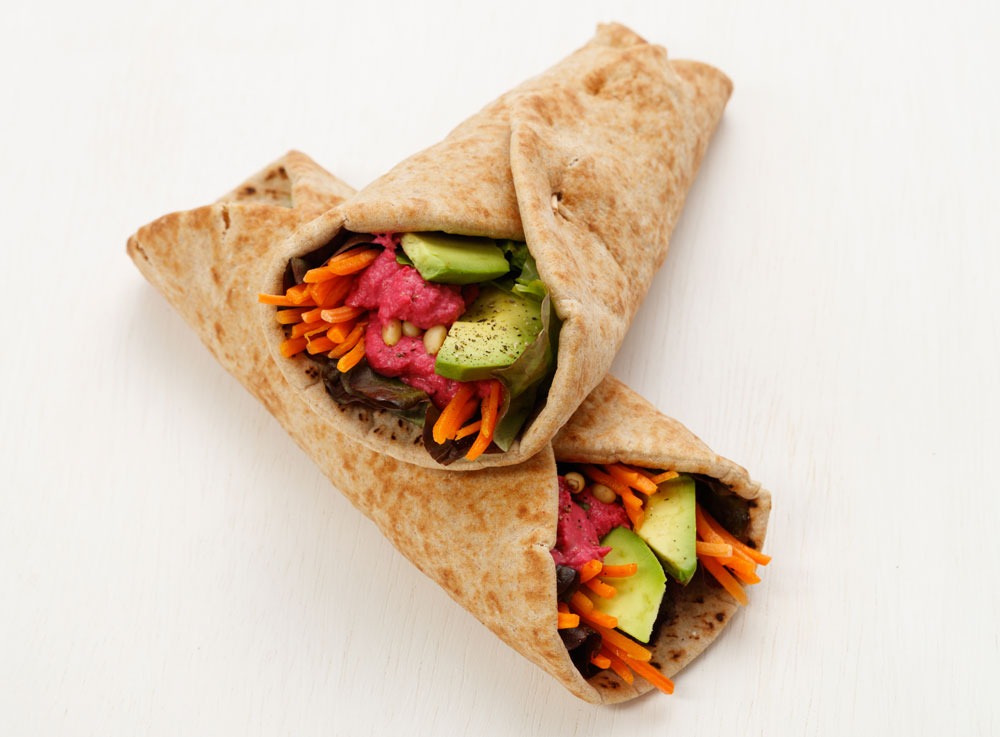 Ingredients
2 Joseph's Whole Wheat Pitas
8–10 oz. Pink Beet Hummus (or your favorite flavor)
2 tablespoons pine nuts
2 cups baby spinach
2 avocados, sliced
1 tablespoon fresh mint
½ cup shredded carrots
½ cup sliced red onion
Directions
Spread the Pink Beet Hummus over the two pitas.
Sprinkle 1 tablespoon pine nuts over each pita.
Layer 1 cup of baby spinach on top of each pita.
Layer the carrots and onion on top of each pita.
In the center of each pita, arrange the slices of avocado.
Sprinkle both pitas with fresh mint to taste.
Gently wrap the pita around the fillings and pin in place with a toothpick, and serve.
Share your own
creations with #JOSEPHSPITABREAD
Fresh
.

•


Authentic

.

•


Healthy

.