DIY Mini Pita Pizza Lunch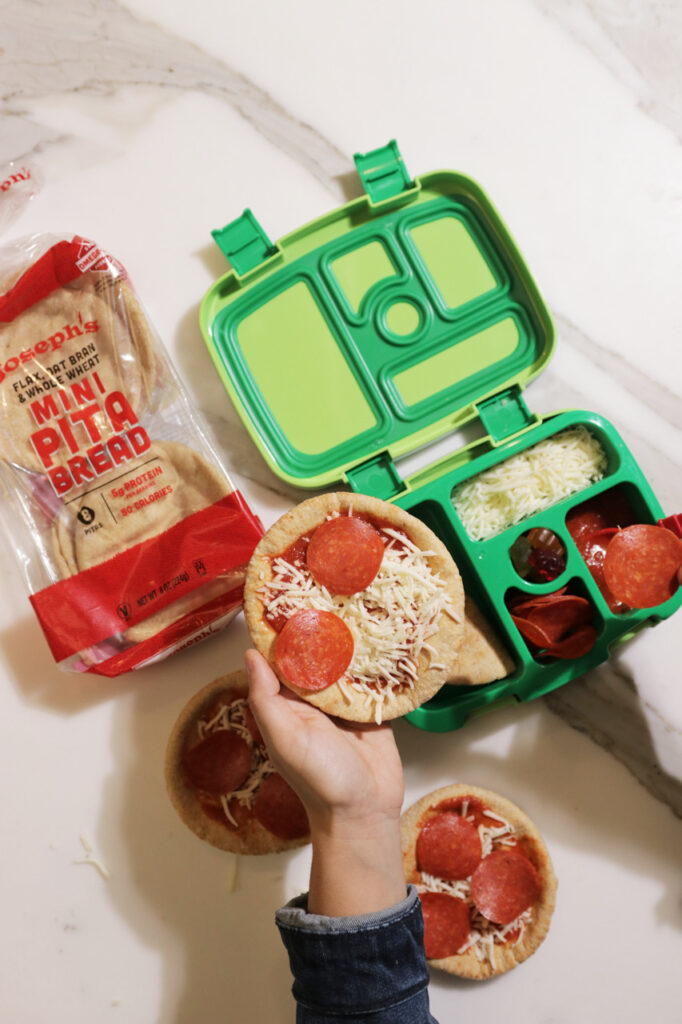 Prep + Cook time
5 to 8 minutes
Ingredients
Joseph's Mini Flax Pita Bread x 2
Marinara sauce
Shredded mozzarella cheese
Toppings (pepperoni, slized vegetables, cooked chicken, etc.)
Bonus treat – Add a fruit or sweet treat!
Directions
Grab a bento-style lunch box.
Fill one section with mozzarella cheese.
Fill another compartment with marinara sauce – we prefer homemade! Pro Tip: Use extra sauce from your next pasta night, storing the rest to use for quick lunches like this one!
Put pepperoni slices in another.
Don't forget your treat!
Snap up your lunch box and store in fridge until you're ready to enjoy!
Share your own
creations with #JOSEPHSPITABREAD
Fresh
.

•


Authentic

.

•


Healthy

.