California pita Pocket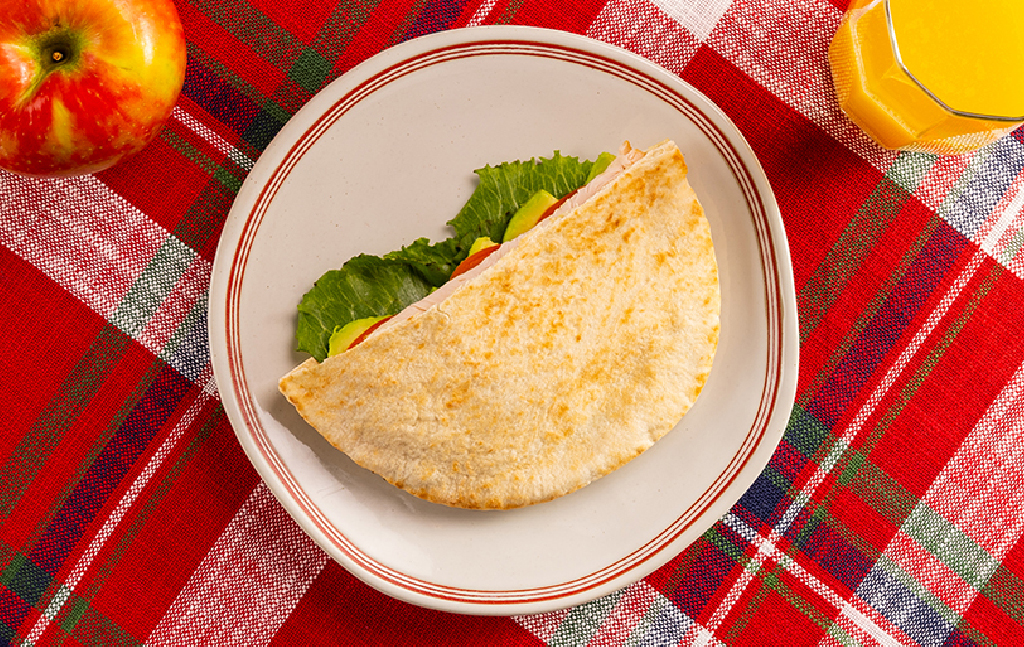 Prep + Cook time
5 minutes
Ingredients
1 Joseph's Pita Bread (Flax or Original)
1/2 Avocado sliced thinly
Your favorite deli meat (turkey, chicken or plant based)
1/2 Tomato sliced thin
A few pieces of romaine lettuce
Desired condiments (mustard, mayo, etc.)
Directions
Cut the pita in half through the center of the circle to create two pockets for your sandwich. Warm the pita in the microwave for a few seconds or in the oven if desired.
Add your lettuce, avocado slices, tomato slices, and deli meat. Add in any condiments for extra flavor.
Transfer to plate and enjoy!
Share your own
creations with #JOSEPHSPITABREAD
Fresh
.

•


Authentic

.

•


Healthy

.