Ranch BLT Pinwheels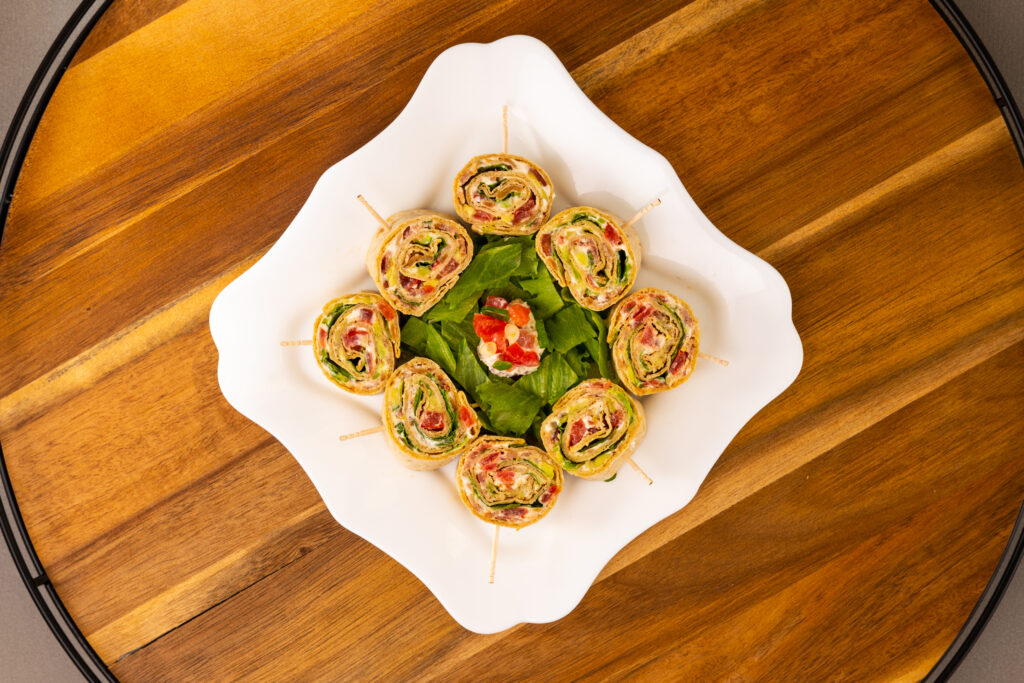 Prep + Cook time
25 minutes
Ingredients
1 package of Joseph's Multigrain Lavash (or Flax Lavash)
1 Package of bacon (cooked until crisp)
1/2 cup of softened cream cheese
1/4 cup of ranch dressing
1/4 cup of mayonnaise
Green onion
Diced tomatoes
Avocado
Romaine Lettuce
Directions
Pre-heat skillet on stove top at medium-high.
Cook bacon in skillet until fully crisp.
Mix cream cheese, ranch dressing, mayonnaise and green onion in mixing bowl.
Lay your Joseph's Multigrain Lavash flat, spread mixture corner to corner.
Add diced tomatoes, avocado, and romaine lettuce on top of cream mixture.
Roll up your Joseph's Multigrain Lavash.
Slice into 1-inch pieces. Hold together with tooth pick.
Enjoy this quick and simple game day snack!
Share your own
creations with #JOSEPHSPITABREAD
Fresh
.

•


Authentic

.

•


Healthy

.