Paleo Italian Sub Rollup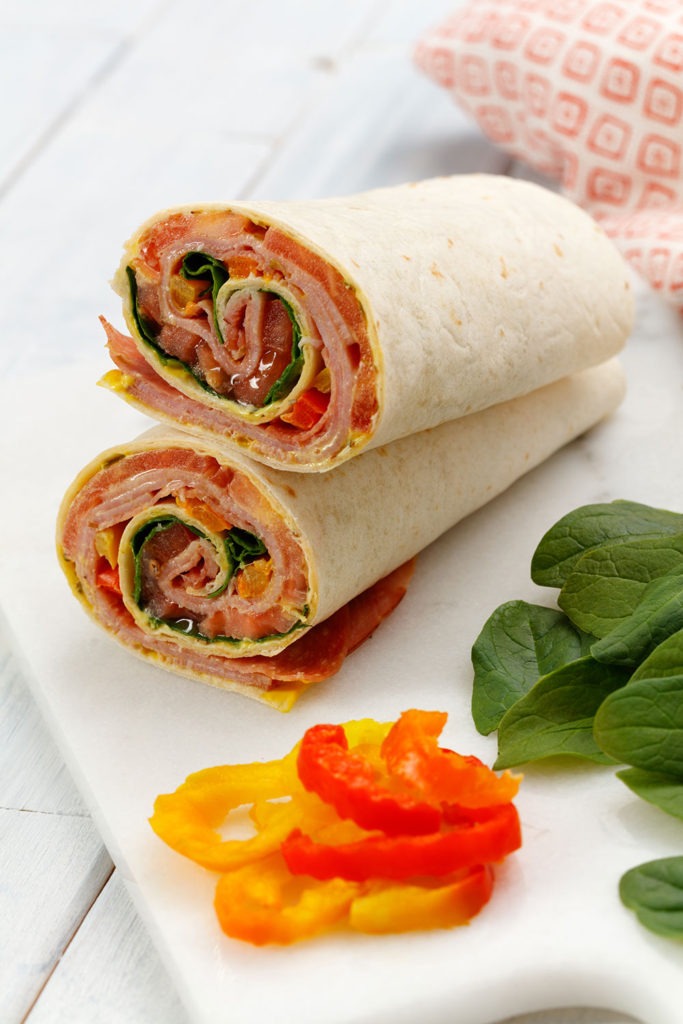 Ingredients
1 Joseph's Original Wrap
Mayonnaise and mustard to taste
3 or 4 slices sweet/Honey Ham
2 or 3 slices salami
Handful of spinach or other greens
½ red bell pepper, sliced
½ yellow bell pepper, sliced
1 tomato, thinly sliced
1 banana pepper, sliced
Dash of oregano
Olive oil, for drizzling
Directions
Spread the mayonnaise and mustard on one half of the wrap. This will become the inside.
Arrange the ham slices to completely cover the wrap.
Evenly arrange the salami slices on top of the ham.
Layer the spinach, bell peppers, tomato, and banana pepper on the side with the mayonnaise and mustard. Sprinkle oregano and drizzle olive oil over the entire wrap.
Starting from the side with mayonnaise and mustard, tightly roll the wrap inward.
Cut in half. Wrap each half in parchment paper or aluminum foil, like a burrito, and serve.
Share your own
creations with #JOSEPHSPITABREAD
Fresh
.

•


Authentic

.

•


Healthy

.