Holiday Cranberry Brie Bites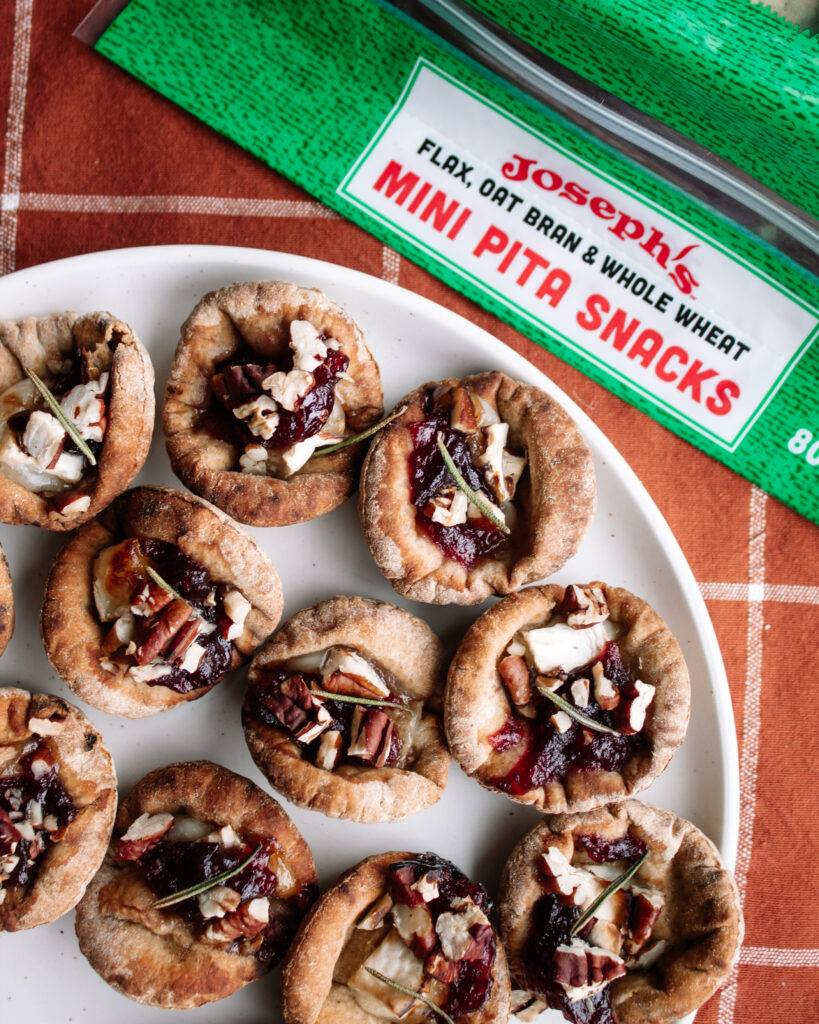 Prep + Cook time
35 minutes
Ingredients
1 package of Joseph's Free From Mini Pita Snacks
1 wheel of brie (~8 oz.)
1/2 cup whole berry cranberry sauce
1/4 cup chopped pecans
6 sprigs of fresh rosemary, cut into 1″ pieces
Directions
Preheat oven to 350° and grease a mini muffin tin with cooking spray. Place one mini pita snack into each muffin tin slot.
Cut brie into bite-sized pieces and place inside the mini pita snack. Top with a spoonful of the whole berry cranberry sauce, chopped pecans, and one sprig of rosemary.
Bake until the brie is a little melted, about 15 minutes.
Other Combinations you could use:
Goat cheese, apricot jam, toasted almonds, and thyme
Camembert, cherry jam, bacon bites, and thyme
Smoked mozzarella, fig jam, toasted walnuts, and mint leaves
Share your own
creations with #JOSEPHSPITABREAD
Fresh
.

•


Authentic

.

•


Healthy

.