Heart-Shaped Beet Lavash Chips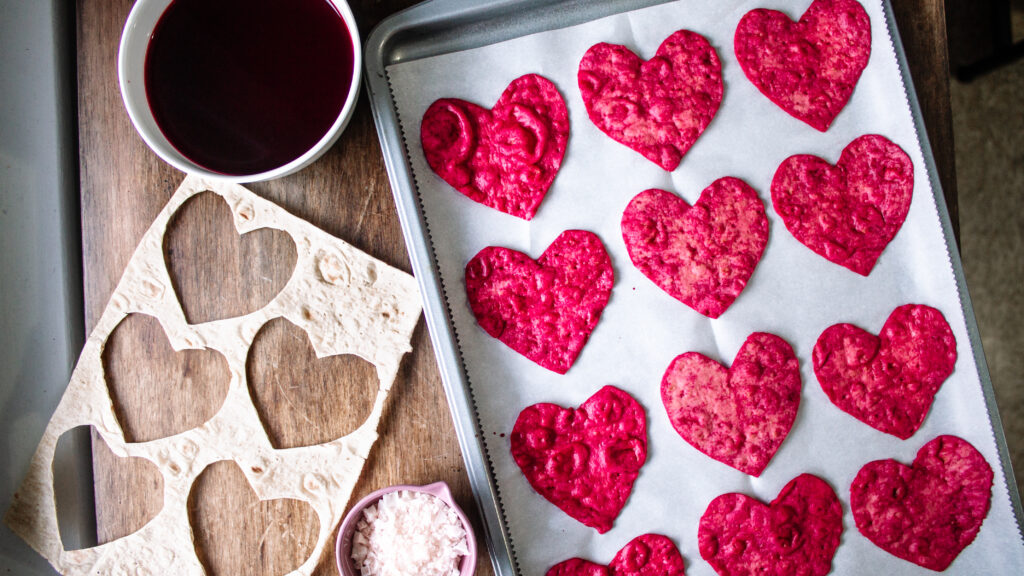 Prep + Cook time
25 minutes
Ingredients
1 package of Joseph's Flax Lavash
Beet juice
Sea salt
Optional: heart shaped cookie cutter
Directions
Preheat the oven to 350° F.
Cut the lavash into heart shapes using a heart shaped cookie cutter, or kitchen safe scissors (1 piece of lavash makes around 10 hearts).
Pour beet juice into a shallow dish.
Soak lavash heart in beet juice, about 15 seconds, drip off excess juice, and place on a baking sheet lined with parchment paper.
Sprinkle some sea salt on top.
Bake chips for 7-8 minutes or until lightly browned and crispy.
Share your own
creations with #JOSEPHSPITABREAD
Fresh
.

•


Authentic

.

•


Healthy

.