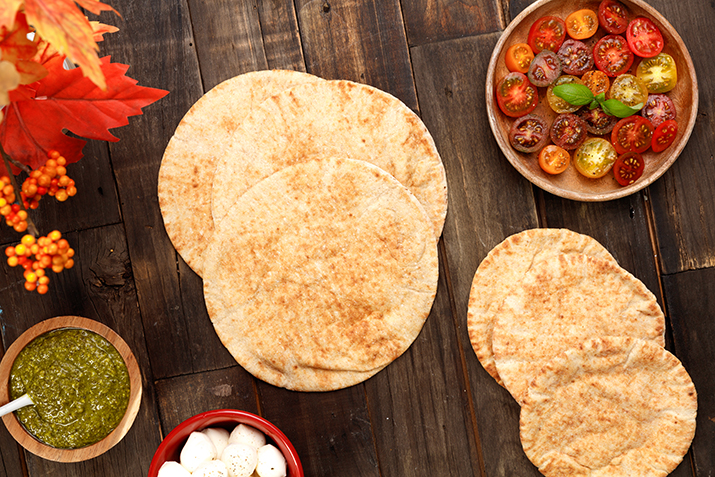 Pack your pita for Fall
As we bid farewell to summer and embrace the fall season, it's the perfect time to switch up your pita fillings. Here are a few seasonal suggestions:
---
Root vegetables: roasted root vegetables like sweet potatoes, carrots and parsnips make a great veggie pita and can be combined with warm goat cheese and cranberries for a sweet and savory lunch.
Apples: a great substitution for avocado, try a fresh sliced Granny Smith with Brie or some melted cheddar. Craving something sweet? Sauté some Golden Delicious with a little sugar and cinnamon.
Plain pita with seasonal soups: Get back to basics and warm up some plain pita to accompany your butternut squash or other favorite fall soup.