Is Pita Bread Vegan? Joseph's Is!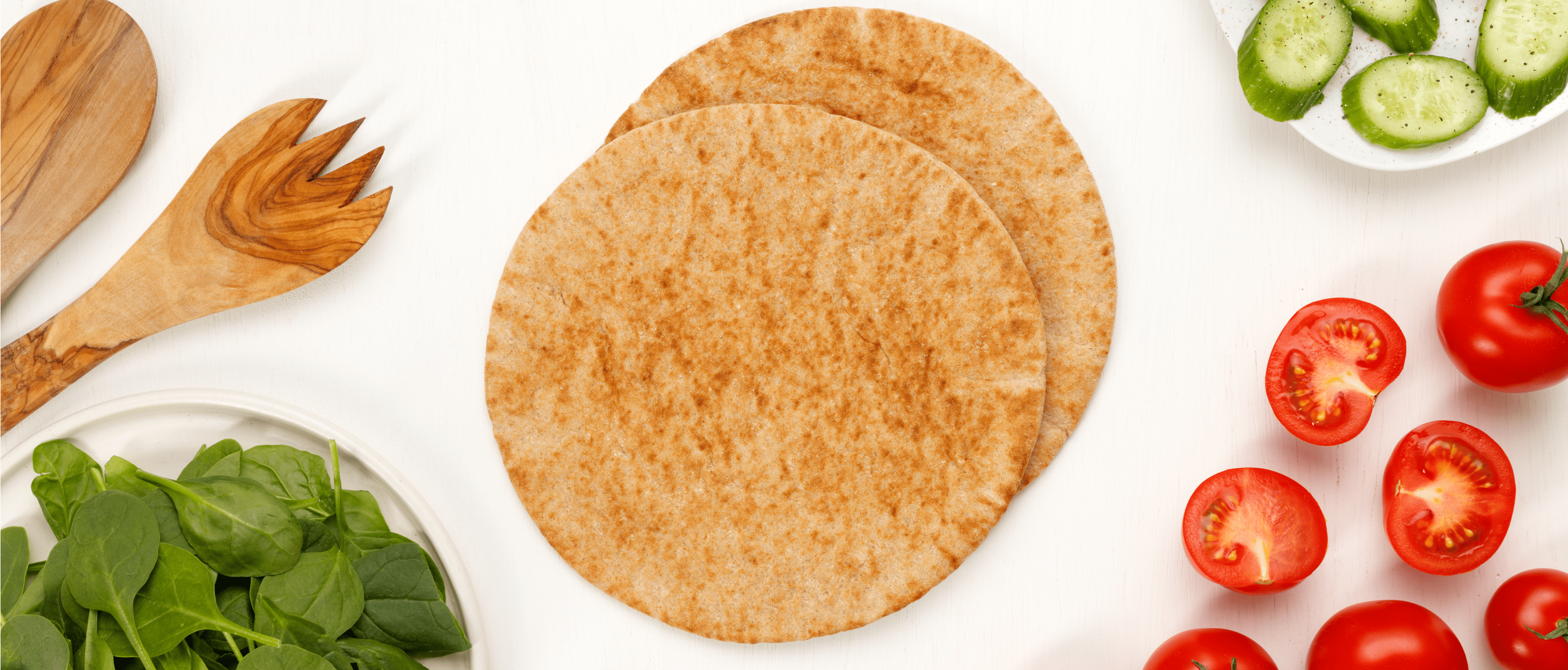 For many, eating bread is a tradition: toast in the morning, sandwiches during lunch, a slice before dinner. For Joseph Boghos, it was pita bread. After immigrating from Syria to the Boston area, he started making authentic pita bread with a recipe handed down through his family. He even started handing it out to his neighbors every week. At its core, pita bread consists of four plant-based ingredients – flour, water, yeast, and salt. This makes, you guessed it, pita bread vegan! While Joseph may not have realized back then, we were on track to bake vegan pita, flatbreads, and wraps for years to come.
All Joseph's Bakery products are vegan!
What does it mean Joseph's Flatbreads are vegan?
Joseph's does not use any animal-based ingredients or by-products to make our flatbreads. We've made some changes to our ingredients: we use plant-based l-cysteine. This means all our products are vegan*.
Whether you're a long-time fan of Joseph's, looking for new healthy bread alternatives, or you're vegan and just discovering us now, we're here to break it down for you.
What is Plant-Based L-Cysteine?
Vegans who read food labels know that traditional l-cysteine contains animal by-products. However, we use a plant-based l-cysteine that is completely vegan and without animal by-products.
While most other pita breads are vegan, some products can include milk or eggs, which are alternatives to the traditional plant-based recipe that Joseph was handing out to his neighbors all those years ago. You can use Joseph's Bakery flatbreads as your trusted vegan bread, and always as the base that ties your meals together.
*Joseph's Honey Wheat Lavash is considered Vegetarian, due to honey as an ingredient.
Check out some of our vegetarian and vegan recipes here!