Monster Munch Lavash bark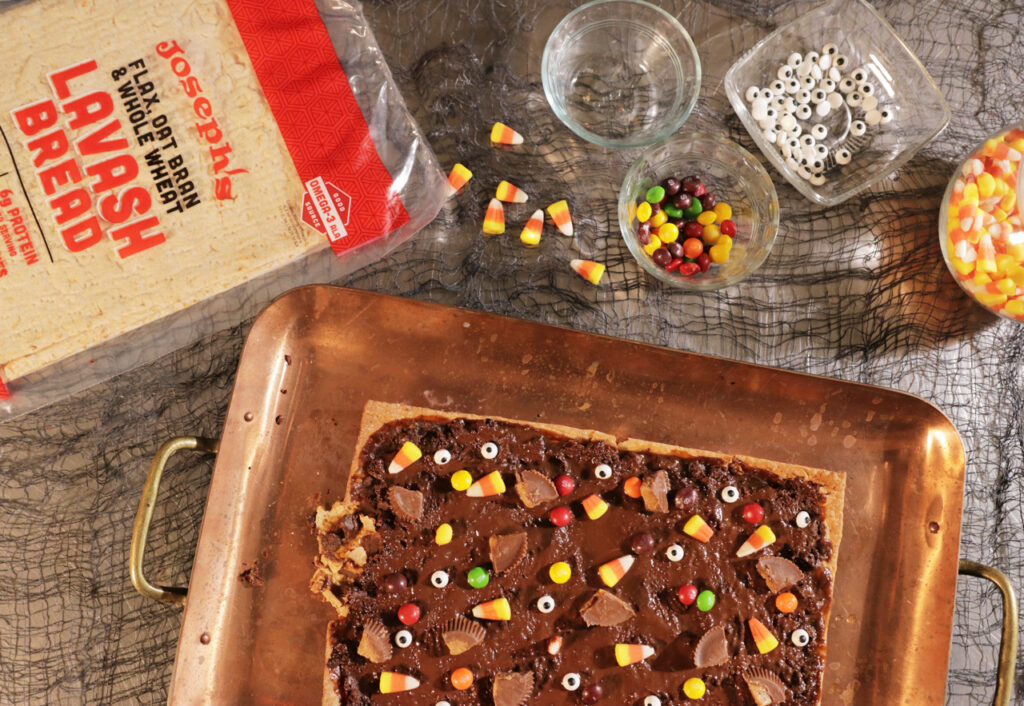 Ingredients
1 package Joseph's Lavash flatbread (Flax or Honey Wheat)
1 bag of milk chocolate or semi-sweet chips
1 tablespoon of olive oil
Candy assortment of choice
Directions
Preheat oven to 350 degrees F.
In a heat-safe bowl, pour in chocolate chips. Place in microwave and heat in 30 second intervals.
Stir with a metal spoon or spatula in between each 30 second heating. Continue this process until all chips are melted.
Once chips are melted, pour and spread on a sheet of Joseph's Flax Lavash.
Place on a parchment lined baking sheet. Back for 5-7 minutes, until Lavash is fully crisp.
While hot, scatter the candy of your choice around the entire flatbread. Allow to cool completely.
Once cool, break flatbread up into pieces and serve!
Share your own
creations with #JOSEPHSPITABREAD
Fresh
.

•


Authentic

.

•


Healthy

.