Mini Cinnamon Rolls with Flax Mini Pita Snacks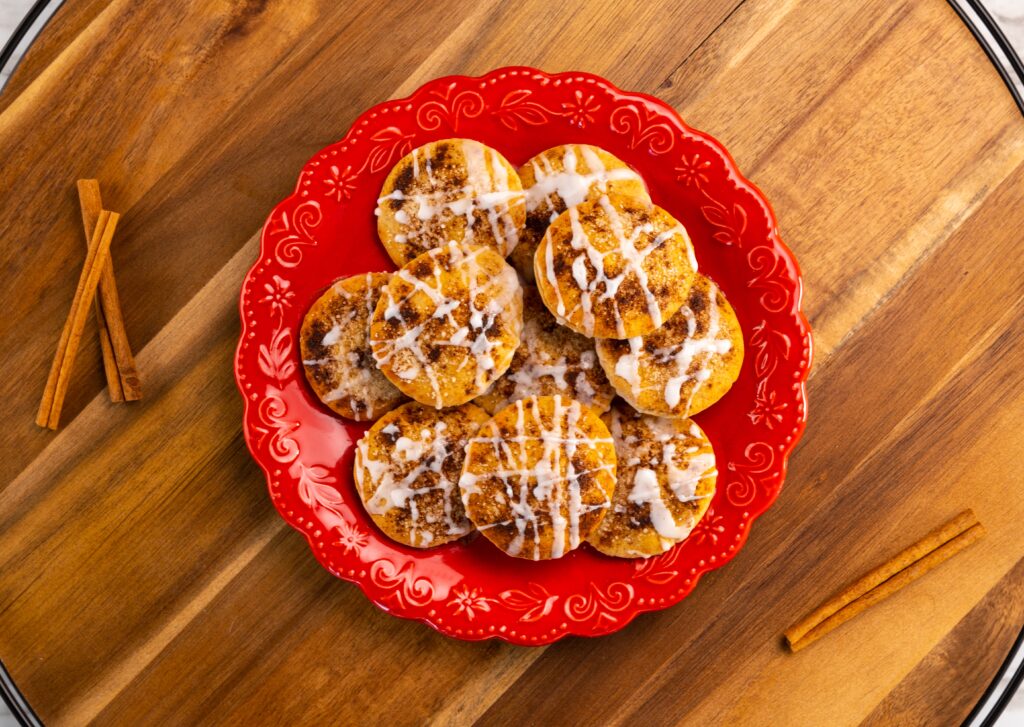 Prep + Cook time
15 minutes
Ingredients
1 Package of Joseph's Flax Mini Pita Snacks
1 Cup of confectioner's sugar
1 Cup of milk
1 Stick of butter (melted)
Granulated Sugar
Cinnamon
Directions
Preheat oven to 400 degrees F.
For Icing – In a small bowl, add confectioner's sugar and milk, whisking until smooth. Add more milk as needed until smooth and spoonable.
Lay Joseph's Flax Mini Pita Snacks on a non-stick baking tray.
Brush tops of Mini Pita Snacks with melted butter.
Sprinkle granulated sugar and cinnamon on all Mini Pita Snacks.
Bake in oven for 6-7 minutes.
Cut 1″ incision in each mini pita snack.
Spoon icing inside and drizzle on top.
ENJOY!
Share your own
creations with #JOSEPHSPITABREAD
Fresh
.

•


Authentic

.

•


Healthy

.